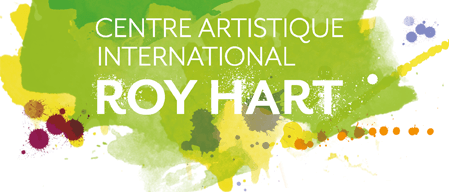 CREATIVE APPLICATION OF ROY HART CENTRE VOICEWORK JULY 7-JULY 17 2022
 "Looking at how voice in the Roy Hart Tradition fosters creativity: six teachers with diverse styles and approaches offer pathways into the creative application of their work"
OPEN TO APG* STUDENTS AND VOICE PRACTIONERS/PERFORMERS WITH SOME ROY HART VOICE EXPERIENCE OR EQUIVALENT
Directors of the workshop:   Saule Ryan, Kevin Crawford, Carol Mendelsohn
Master Class presenters:  David Goldsworthy, Walli Höfinger, Orly Asody
Venue: Roy Hart Centre, Malérargues in the stunning Cévennes, France
The Advanced Pedagogic Group* offers this intensive workshop as an opportunity to engage with six teachers from the Roy Hart Theatre tradition over an extended period.  Each teacher introduces their particular focus and pathway, anchored in the voice work, to crafting artistic activity in a given form: theatrical, musical, vocal.  It aims thus to extend our knowledge of the rich diversity these teachers offer, whilst increasing our awareness of their differences and possible contradictions.
The workshop is primarily practical, exposing participants to three core teachers, who are coordinating the event, and three guest teachers from the Roy Hart Centre.
The workshop format includes vocal and physical warm-ups, small group sessions guided towards developing vocal material and creative ateliers in Master Classes. Participants will be invited to explore the artistic potential in material they bring (theatrical, vocal, musical) as well as material that will emerge from the exchanges within the workshop.   Moments of presentation allow us to fully appreciate how the material begins to take shape and form
During the workshop, several informal meetings will be proposed where teachers can speak more in depth about their particular approach and respond to questions.
Video footage traces the history of some of the performances, in a wide range of styles and genres, that the Roy Hart Theatre developed over the twenty years of its existence; this is complemented by video extracts from more recent works produced in collaboration with the Roy Hart Centre.
Information on the teachers and inscriptions: https://roy-hart-theatre.com/workshop/ten-day-intensive-with-the-advanced-pedagogic-group/  (version française disponible)
For further details on the intensive, please write to Kevin Crawford: kevincrawfordvoice@gmail.com
 Applicants should send a letter of motivation and a succinct CV to Carol Mendelsohn: carolmendelsohn@hotmail.com
Accommodation and further practical information: https://roy-hart-theatre.com/info/
*The Advanced Pedagogic Group (APG) offers group-based training over a period of 2 to 3 years and consists of 6 sessions of 11 days at Malérargues. The APG is currently led by Carol Mendelsohn, Edda Heeg and Saule Ryan.
"We look forward to sharing this adventure with you, tracking the multiple ways the Roy Hart Tradition can find a creative form. Covid restrictions have been lifted in the last two summers."
YOURS, CAROL, SAULE and KEVIN